Who can participate in Indianapolis Youth Orchestra?
Acceptance is by audition only. Auditions are submitted via video. See audition application for instructions. Memorization is NOT required. Auditions should be played without accompaniment. Please record a separate video for each of the components of your audition.
**If necessary we can arrange an in-person audition at our office downtown. Please contact Janette Brown, Executive Director  | This email address is being protected from spambots. You need JavaScript enabled to view it.
Is there an age requirement for participation in IYO?
There is no minimum age, however most students are ages 8-18. Our youngest string students should be at or about the level of Suzuki book 3 and be able to sit through a one and a half hour rehearsal.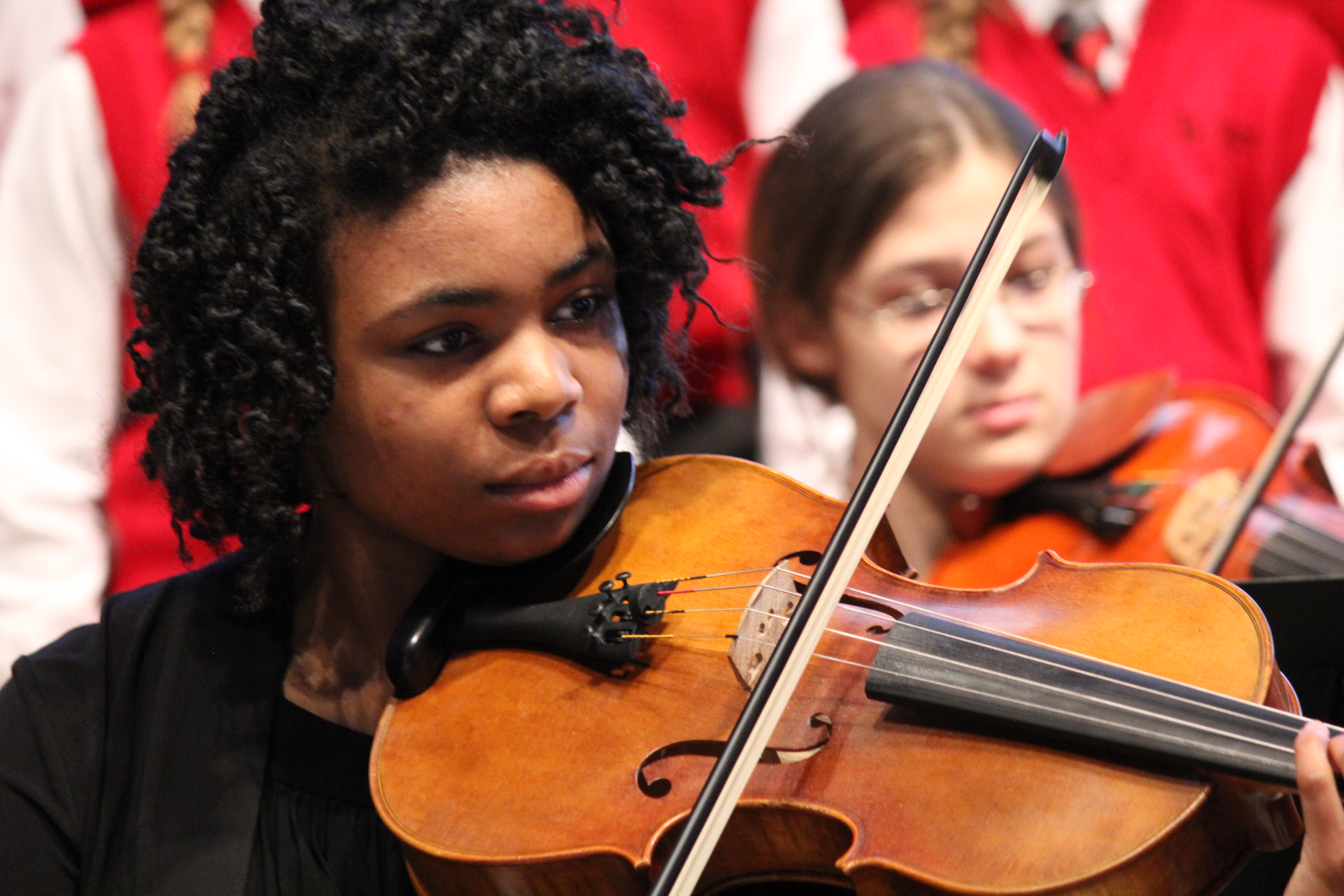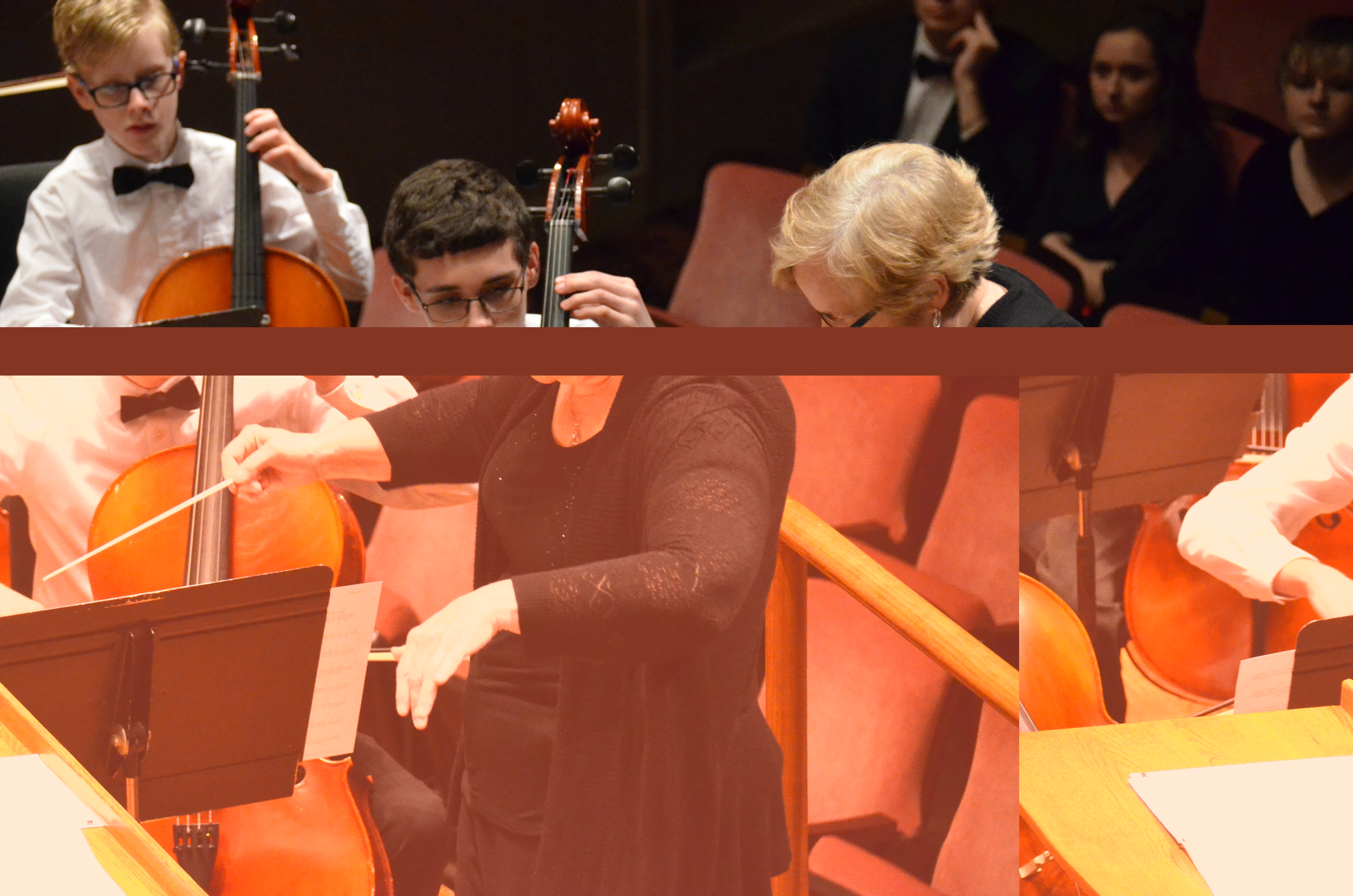 Are all instruments accepted for participation in IYO?
Concert Orchestra is a string-only ensemble with a maximum age of 8th grade.
Philharmonic Orchestra is an intermediate ensemble of strings, winds, and brass.
Symphony Orchestra is a full symphony orchestra.
Harp students are welcome to audition. Harps are accepted in Symphony Orchestra only.
We do not accept saxophone or piano auditions, however these students are welcome to compete in our Young Artist Competition in January. Read more about each orchestra here.
What should a student prepare for his or her IYO audition?
Scales, an etude, and a solo excerpt are required at auditions. Detailed requirements for each orchestra level are outlined here: Audition Requirements
Where do IYO auditions take place?
Auditions will be submitted via Acceptd. You will first sign up for an account on Acceptd and fill out the application. Then you will upload each video recording of your audition. You will upload three separate videos (scales, etude, solo) as required for your instrument. Please reference the Audition Requirements before recording. 
Students are encouraged to submit their Acceptd application prior to June 1st to avoid the increase in audition fee and to receive reminders regarding upcoming deadlines. You do not need to complete the application in one sitting. You can save your work and go back. Only audition applications completed (with fee paid) by the deadline will be accepted.

Step 1 – Complete Your Application
To start your application, please select your instrument and orchestra level in the program field from the menu on the left. Note: select the level that aligns best with your playing level. You will be considered for all orchestra levels. You will then be prompted to sign up for an account on Acceptd. The $30 application fee is due at the end when you submit your application and required audition videos. Fee waivers are available for those who qualify. To request a waiver please submit a ticket here for approval prior to submitting your audition.
Step 2 – Practice and Record
Prepare and record your audition materials. Please record a separate video for each of the components of your audition. Click here for detailed information on what is required for your audition. Please review the 2021 Video Audition Standards, Instructions, and FAQ here.

Step 3 – Upload Your Audition Video
Upload your audition videos to your Acceptd account. You do not have to upload your videos all at once. Your application will not be considered complete until your video has been successfully uploaded and your fee has been paid.
Step 4 - Pay and Complete
Once you have completed the application questions and uploaded your videos, you will be prompted to submit the $30 application fee upon completion of the application. (Note: on June 1, the fee will increase to $35 and on July 1 it will increase to $40) Fee waivers are available for those who qualify. To request a waiver please submit a ticket here  for approval prior to submitting your audition.
---

The deadline to submit the audition video is Thursday, July 15 at 11:59pm. However, media processing can take a considerable amount of time. We recommend that if you have larger media files (close to or more than 1GB) that you upload those files days in advance of the deadline to avoid upload delays.

For questions relating to the application process, auditions requirements or auditions, please contact IYO at This email address is being protected from spambots. You need JavaScript enabled to view it.. Technical questions about the audition application or video upload can be addressed by the Acceptd support team by clicking the green HELP button on your screen or visiting support.getacceptd.com.

 When and where do IYO rehearsals take place?
Rehearsals take place from August to May on Sunday afternoons, typically at Butler University. Concert Orchestra 3:30-5:00; Philharmonic Orchestra 1:00-3:00; Symphony Orchestra 1:00-4:00 
We support school music and other organizations and know that from time to time absences are unavoidable, but we do expect your attendance each and every Sunday for rehearsal.  Please take this into consideration before applying.
Where does the Indianapolis Youth Orchestra perform?
Philharmonic and Symphony Orchestras perform 3 concerts each year at Hilbert Circle Theatre, typically in November, February, and May. Concert Orchestra joins the other ensembles for the February and May concerts and performs one other stand-alone concert, typically in October. 
How much does participation in Indianapolis Youth Orchestra cost?
Tuition ranges from $400-$650 per season, depending on your orchestra placement. Payment plans and Tuition Assistance are available.
Are there other expectations of IYO participants?
Students are expected to study their instrument privately with a teacher and to participate in their school music ensemble if there is one.
When will students receive audition results?
ALL applicants will be notified via Acceptd.  Please do not contact us regarding your completed audition until after August 7. All placements are final.
For any other questions, please contact IYO Executive Director Janette Brown at This email address is being protected from spambots. You need JavaScript enabled to view it.