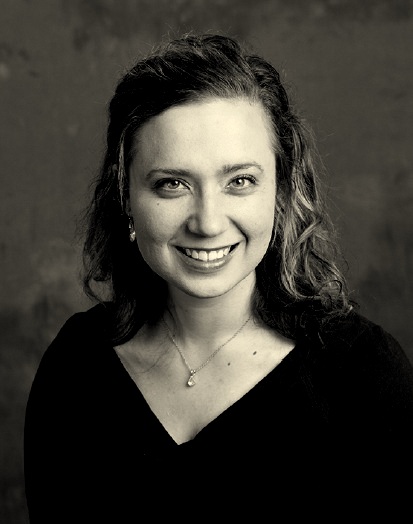 Sarah May is a conductor, pianist, composer, and arranger based in Indianapolis. She studied music at Luther College in Iowa, and holds an M.M. in piano performance from Bowling Green State University, where she studied with Laura Melton. From classical music and opera to folk music, musical theater, and contemporary standards, she is a versatile musician with an interest in creative collaborative work. She currently studies orchestral conducting at Butler University with Richard Clark.
Sarah has extensive experience in the choral world as a conductor, accompanist, composer and arranger. She founded Purdue University's Chamber Choir in 2014 and served as their director until 2018. As a choral accompanist, she has worked with directors Weston Noble, Craig Arnold, Allen Hightower, Joshua Pedde, Matt Erpelding, Sandra Peter, and Tim Peter.
She is also an avid reader and writer, three-time winner of the National Novel-Writing Month challenge, and was a finalist in the first annual Norman Mailer National Essay Competition.