2019 Audition Dates have passed.  Mid-season auditions are scheduled on a case-by-case basis. To schedule an audition please contact
Janette Brown, Executive Director  | This email address is being protected from spambots. You need JavaScript enabled to view it.
Who can participate in New World?
Acceptance is by audition only. Auditions take place during June and July.
Is there an age requirement for participation in New World?
There is no minimum age, however most students are ages 8-18. Our youngest string students should be at or about the level of Suzuki book 3 and be able to sit through a one and a half hour rehearsal.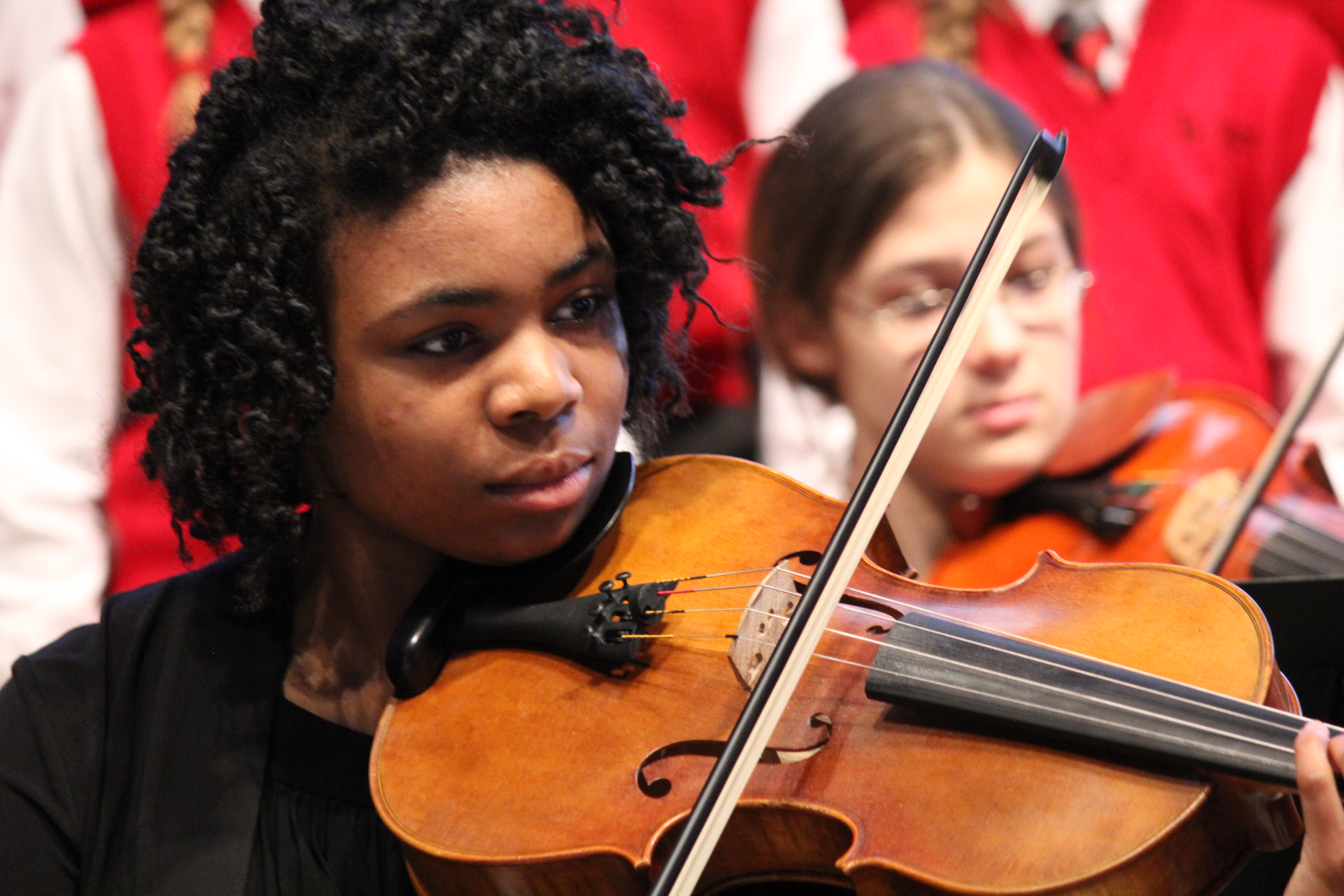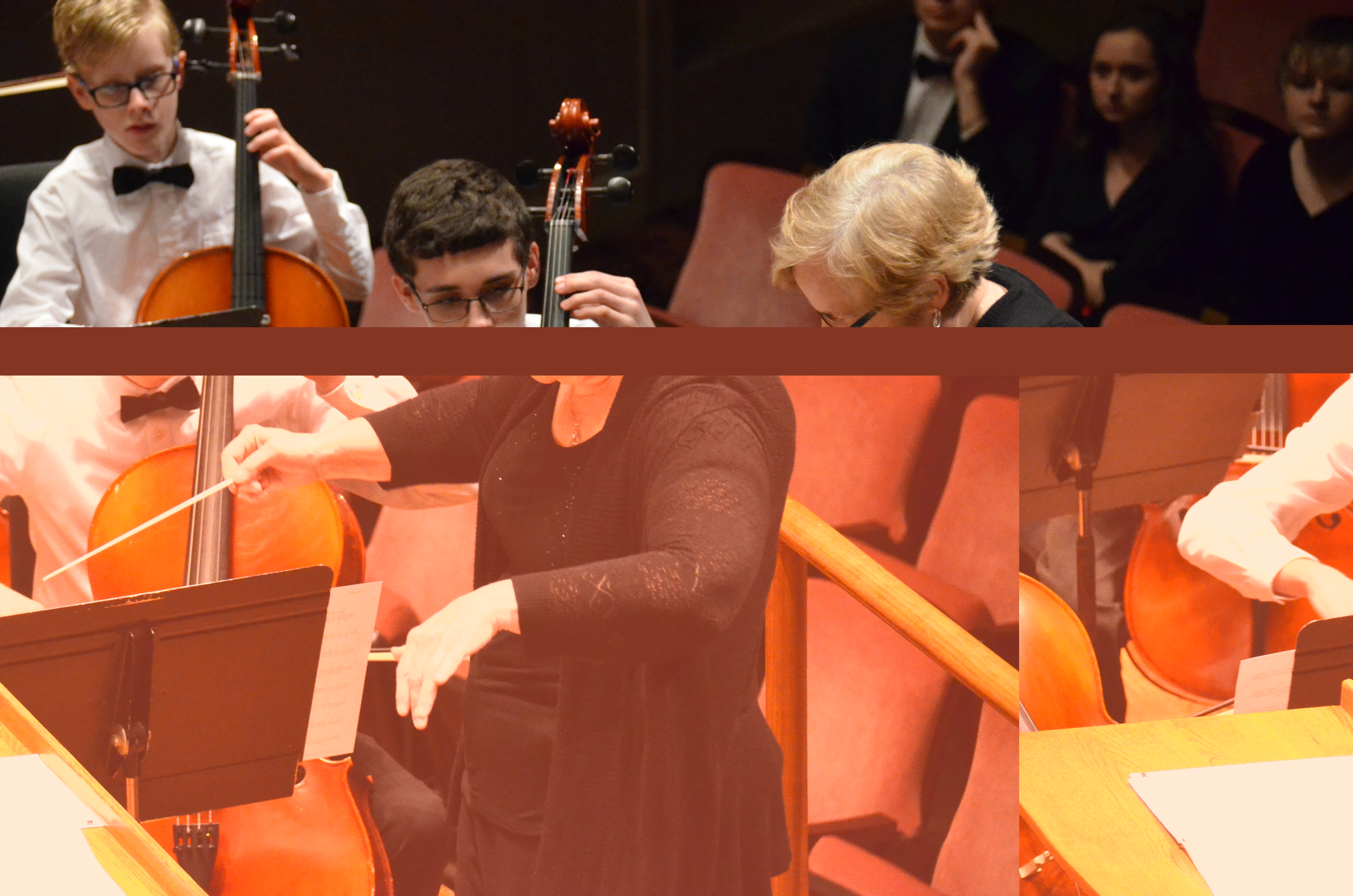 Are all instruments accepted for participation in New World?
Concert Orchestra is a string-only ensemble with a maximum age of 8th grade.
Philharmonic Orchestra is an intermediate ensemble of strings, winds, and brass.
Symphony Orchestra is a full symphony orchestra.
Harp students are welcome to audition. Harps are accepted in Symphony Orchestra only.
We do not accept saxophone or piano auditions, however these students are welcome to compete in our Young Artist Competition in January.
What should a student prepare for his or her New World audition?
Scales, an etude, and a solo excerpt are required at auditions. Detailed requirements for each orchestra level are outlined here: Audition Requirements
Apply for an audition online: 2019-2020 Audition Application
Where do New World auditions take place?
Most auditions are held at Symphony Centre, 32 E. Washington St., Indianapolis, IN 46204. Your audition confirmation email will contain complete details.
2019 Audition Dates are: June 1, 2, 8, 9, 15, 16, and July 6, 7
When and where do New World rehearsals take place?
Rehearsals take place from August to May on Sunday afternoons, typically at Butler University. Concert Orchestra 3:30-5:00; Philharmonic Orchestra 1:00-3:00; Symphony Orchestra 1:00-4:00
Where do the New World Youth Orchestras perform?
Philharmonic and Symphony Orchestras perform 3 concerts each year at Hilbert Circle Theatre, typically in November, February, and May. Concert Orchestra joins the other ensembles for the May concert and performs two other stand-alone concerts, typically October and February. 
How much does participation in New World cost?
Tuition ranges from $355-$595 per season, depending on your orchestra placement. Payment plans and Tuition Assistance are available.
Are there other expectations of New World participants?
Students are expected to study their instrument privately with a teacher and to participate in their school music ensemble if there is one.
When will students receive audition results?
ALL applicants will be notified by e-mail.  If you do not receive an e-mail by July 31, please contact the New World office.  Please do not contact us regarding your completed audition until after July 31. All placements are final.
For any other questions, please contact NWYO Executive Director Janette Brown at This email address is being protected from spambots. You need JavaScript enabled to view it.